POLYCOM is the only manufacturer in North America that recycles PVB into a water-based dispersion called EcoBlend. This unique solution can be used in multiple applications, such as adhesives, coatings, latex formulations, paint formulations, pre-coats, primers and more. EcoBlend helps customers incorporate upcycled materials into their products for post-consumer or post-industrial recycled content.
Polyvinyl Butyral (PVB) is a resin that was developed in 1927 and has many desirable performance characteristics, such as adhesion, binding, clarity, flexibility and toughness (see the bottom of the page for more properties).
One of its main uses introduced in 1938 was a film used in laminated glass, such as the kind found in car windshields and safety glass. PVB film is sandwiched between layers of glass by applying heat and pressure, increasing its impact resistance and keeps the glass from completely shattering when broken.
This PVB film is separated from the broken laminated glass and is recycled into chips or pellets that can be reclaimed, redirecting it from landfills.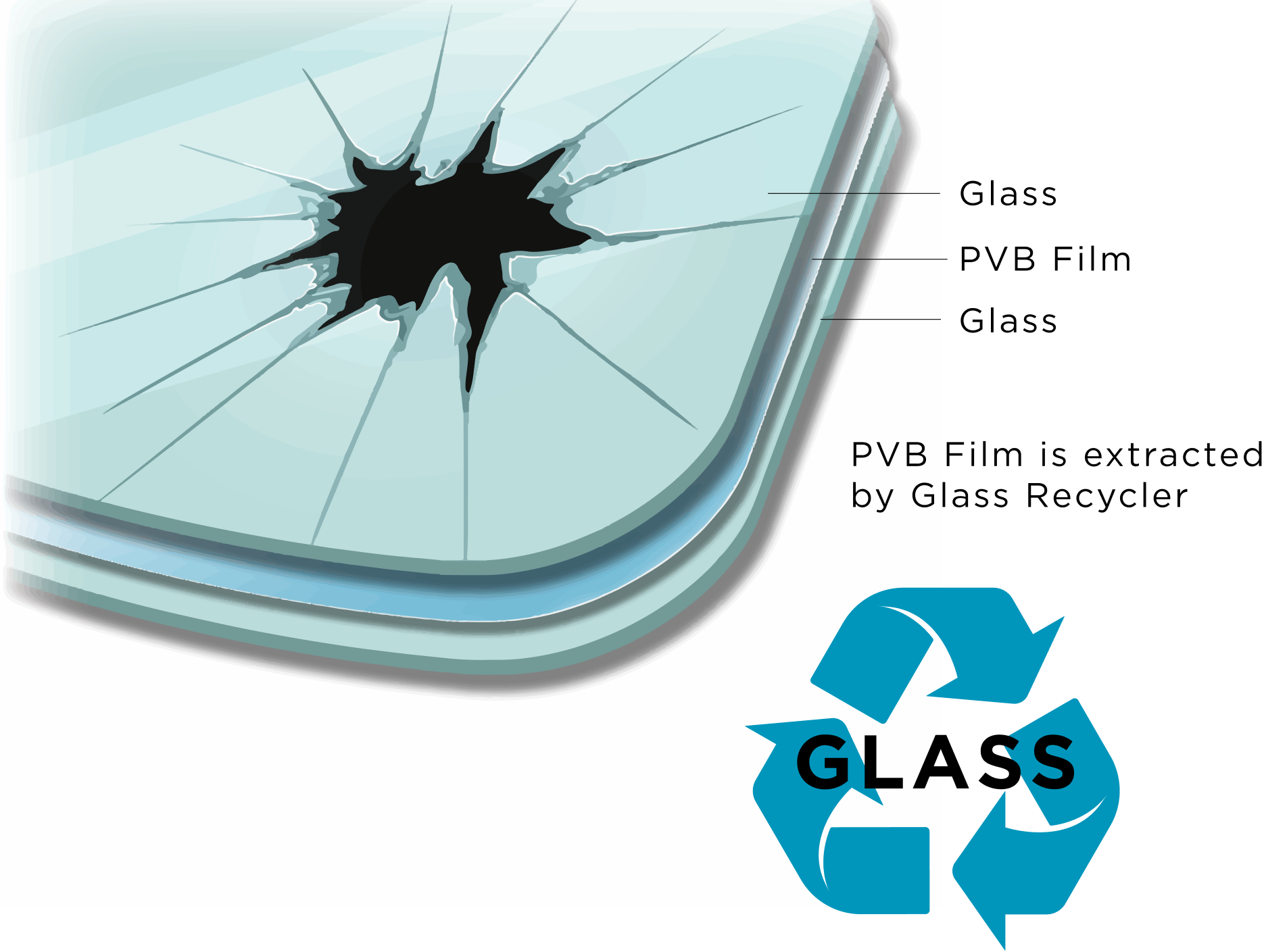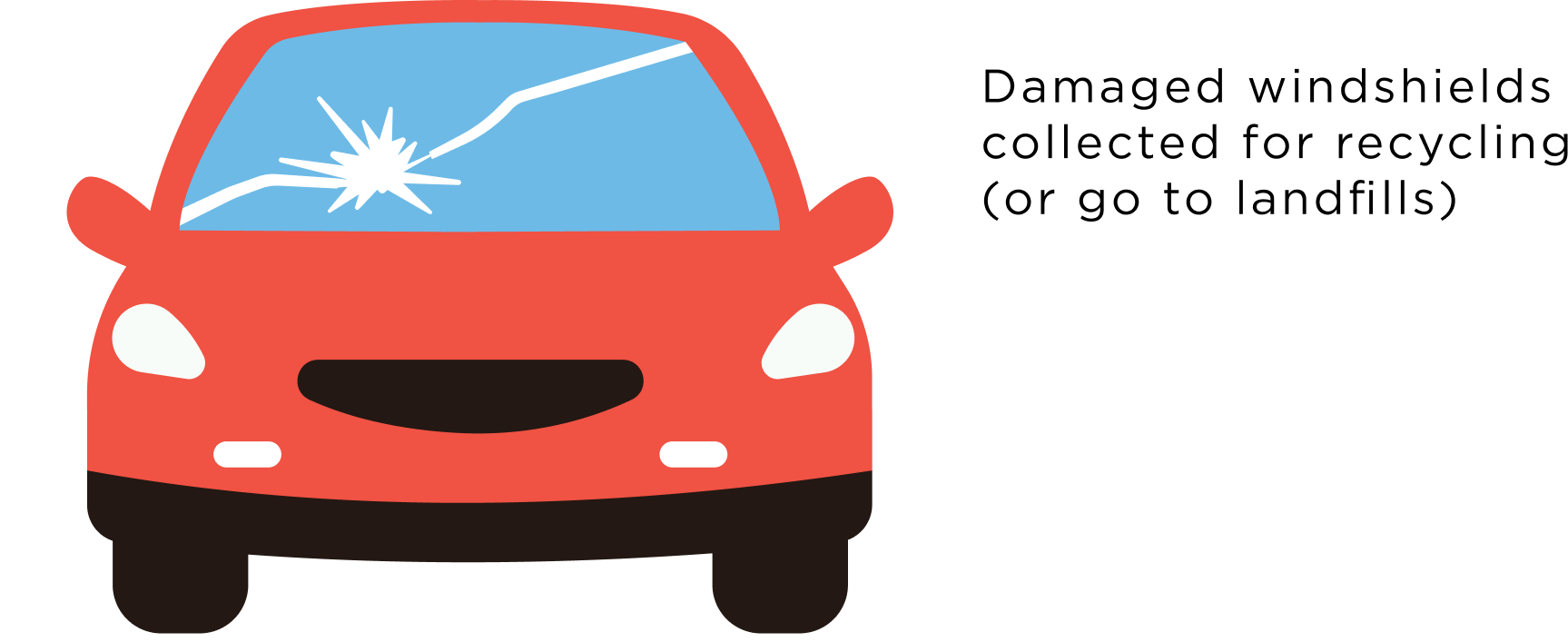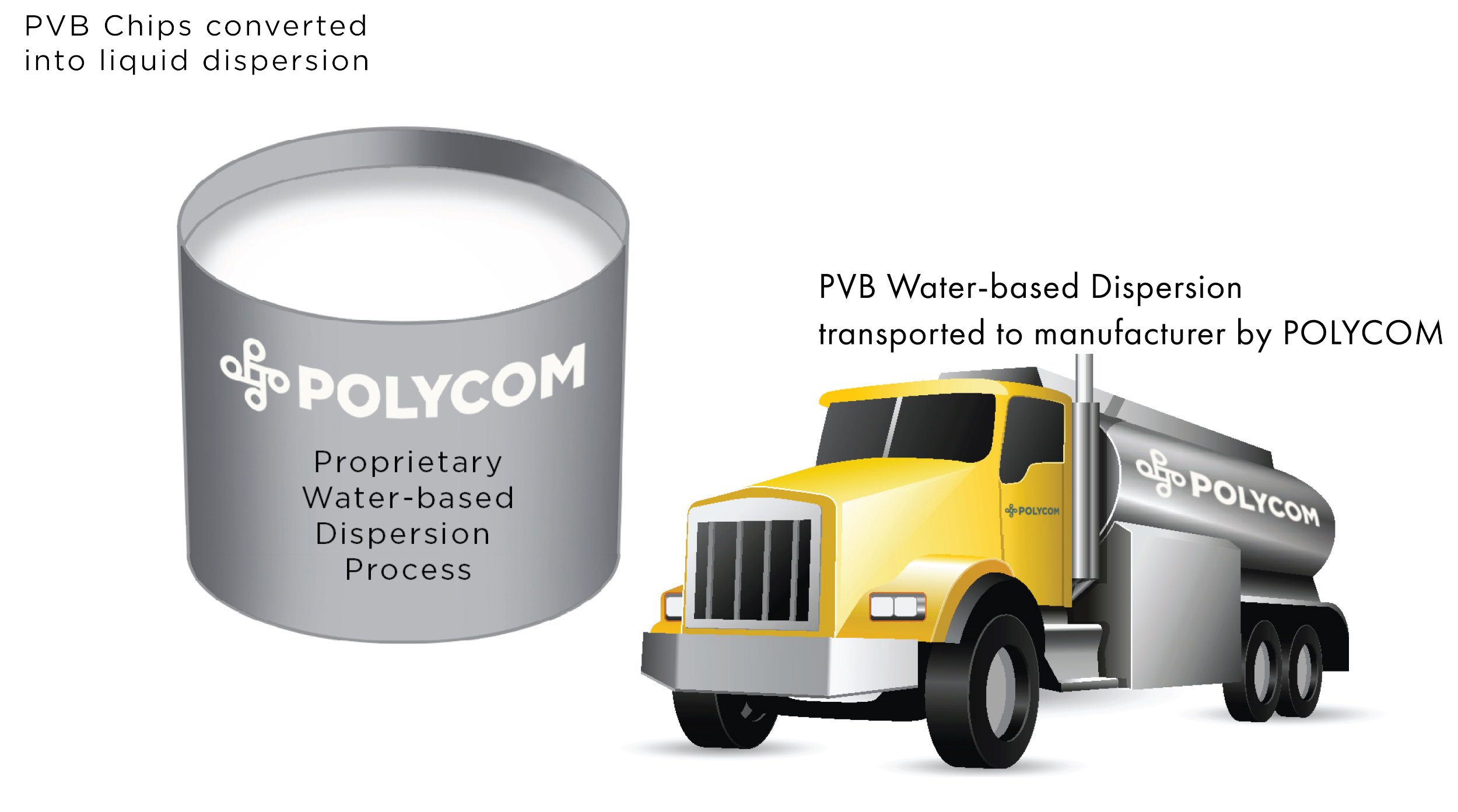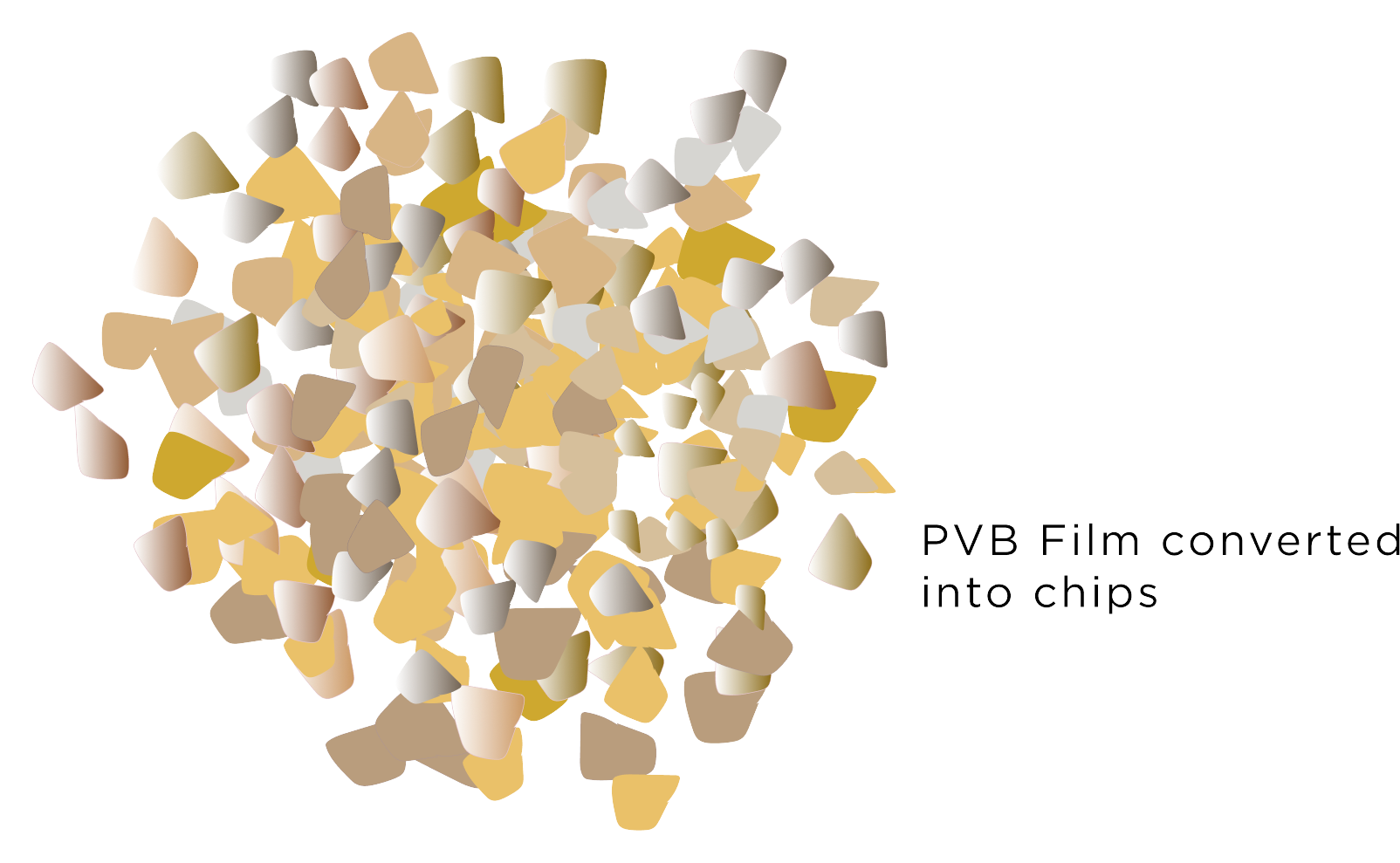 POLYCOM developed its proprietary process to upcycle PVB chips and pellets into a water-based dispersion we call EcoBlend, while keeping its inherent, desirable PVB characteristics. Products utilizing EcoBlend support our manufacturer partners' claims of post-consumer and post-industrial benefits to their end-use customers.
POLYCOM can adjust its EcoBlend formulation to meet customer specifications, address specific needs, or achieve intended application efficiencies.
POLYCOM EcoBlend is ideal for a number of product assembly, binding, coating and protective applications for industries, such as:
Automotive
Construction/building materials
Flooring assembly 
Furniture/office equipment
Marine
Merchandising/POS
Modular homes
Packaging
Paints
Product sampling
Roofing systems
Wall coverings
Base polymer for adhesives
Binder systems for entryway and decorative mats
Pre-coat for woven carpet, marine and outdoor rugs, tufted commercial carpet and carpet tile, and exhibition carpets and rugs
Anti-skid for loose-lay LVT
Anti-skid for non-woven carpet pad
Floor primer for dust abatement
Floor primer for non-skid installations
Textile coating
Artificial turf
Luxury vinyl tiles and planks
Moisture barrier for commercial broadloom
Secondary backing for carpet tiles
Compatibility with other polymers
Excellent film-forming properties
Exceptional adhesion to a variety of substrates
Maintains physical properties in thermoplastic processing
Mechanical properties offer a highly elastic & tough film
Robust service temperature (-40°F to 195°F)
Unique optical properties
Water resistance
Landfill diversion (safety glass products – post-consumer and post-industrial waste)
Low VOCs for better indoor air quality compliance
Reduced resource and energy consumption & not contributing to raw material scarcity
Solvent-free, water-based
Supports your finished product's environmental credentials
Custom solutions for specific coating or binding needs
Highly UV Resistant